Corporate Risk

Investigation Services

Business Background Investigation, Corporate Due Diligence, Competitive Intelligence investigation, Corporate & Business Intelligence, Litigation Support Investigation, Corporate Record Research more

Intellectual Property

Rights Investigations

Trademark, Copyright, Design and Patent Infringement Investigation, Parallel Trade Investigation, Gray Market Investigation, Conduct & Organize Criminal/Civil Seizures, Customs Protection more

Backgrund Check

& Documents Verifications

Employment Background Screening, Education Qualification Verifications, Registration & Certificates Checks, International Public Record Investigations, Other General Verification Services more
About Us
Romania Corporate Investigators, is a leading investigation and risk protection group that aims to provide high quality services all across the globe in support of its clients. more about us
Our Services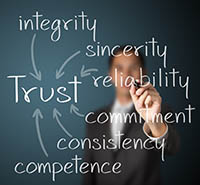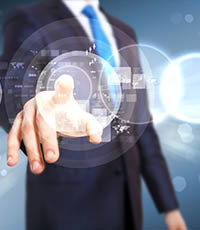 Romania Corporate Investigators
We are proudly associated with Eagle Security International Ltd. (ESI) in Romania and are providing quality corporate investigative services in Romania from years. Mr. Dan Rusu is the CEO of Eagle Security International Ltd. (ESI), who is a well-known corporate investigator in Romania. The trade license No. of Eagle Security International Ltd. (ESI) in Trade Register J23/990/16.04.2009 AND CUI 25,456,240 is located in Bucharest/ Pantelimon-Ilfov County, Romania. We hereby serve the best professional support to all those people who want to get the genuine advices and expertise in finding the superior solutions of entire Investigation needs in different parts of Romania.

The prime goal of Romania corporate investigators is to provide reliability to the people by giving them the trust for having honest and articulate investigations in minimizing the chance of the occurrence of Frauds in Corporate sector. This noble cause is an enabling factor in creating some of best corporate investigation services. Business risk investigators in Romania have the caliber and capacity to provide the remarkable corporate investigation services and excellent consultancy on risk management. We are a well-known corporate risk investigation agency of Romania which is operating to give its investigation and detective service to people located in various parts of country.

Mr. Rusu introduced Eagle Security International Ltd. with an objective to offer the valuable Romania corporate investigation services. We have the team of well experienced investigators who are well capable to undertake any kind of complex assignments and complete them successfully. We understand your requirements and are working 24/7 to provide our corporate investigative services in Romania. He has been able to provide the cutting edge solution to majority of background problems of the individual or organizations. Henceforth, ESI is getting the fame for being one of the best investigative solution providers in this region. It is the total effect of his huge dedication and sincere efforts made by Mr. Rusu for making ESI team as finest breed of best investigators who are skillful in providing the comprehensive solution to every corporate clients, insurance companies, government agencies and attorneys & individuals.

Our clients include various corporate houses, Law-firms, Insurance Companies, In-house counsels and other private individuals working in different regions of Romania. Corporate investigations in Romania are popular among various local agencies in Romania as this protects you from potential business risks. Our investigation agency in Romania is known for the quality of work and assistance we provide to our clients.

Our due diligence investigators in Romania are self-motivated and are excelling in their goal of fulfilling the various needs of local/international clients. Most of our investigators are operating in various locations of Romania including major cities like Constanta, Galati, Brasov Ploiesti, Braila, Oradea, Bacau, Arad, Pitesti, Sibiu, Bucharest, Iasi, Cluj-Napoca, Timisoara & Craiova.

We are confident in our mission of providing excellent corporate risk investigation services in Romania. We are prompt in responding to your queries, so that you don't have to wait anymore for the solution of your problem.

How to contact private investigator in Romania, or to know more about Corporate Intelligence investigations in Romania, kindly write to us at info@romaniacorporateinvestigators.com.